Passenger Information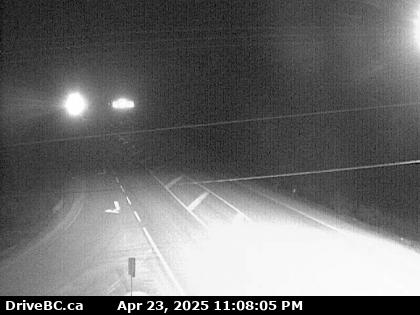 Hwy 37 at Oolichan Avenue, 5 km north of Kitimat, looking North (refresh this page to update the image)
Lost and found can be claimed during business hours Monday to Friday between 9:00 am - 3:00 pm at the Airport Managers office located at the East end of the Air Terminal Building or call 250-635-2659. Items will not be kept longer than 30 days.
If your items were left on an aircraft contact the appropriate airline as soon as possible.
Free High Speed Internet Sevice
Flight Deck Restaraunt
Hours of operations Sunday - Friday 6:30am - 8:00pm / Saturday 7:30am - 3:00pm
Long and Short Term Parking
Driving Force Vehicle Rentals, Sales & Leasing
IDENTIFICATION & TRAVEL DOCUMENTS
International Travel
Be sure your personal identification and travel documentation meet the requirements set by the customs agency in the country you plan to visit.
Foreign Affairs & International Trade Canada
• important travel information
• register with a Canadian government office abroad
Canada Border Services Agency
• Western Hemisphere Travel Initiative information
• travel documents required for crossing the Canadian border
Passport Canada
Domestic Travel
Important Update: New Transport Canada domestic travel ID requirements
As of June 18, 2007, all travellers aged 12 and over will be required to present at the gate, during boarding, one piece of valid government issued photo ID showing their name, date of birth, and gender. If a valid government issued photo ID is not available, then two pieces of valid government issued non-photo ID will be required, one of which must show their name, date of birth and gender.
For further information and to determine what constitutes valid ID please visit the Transport Canada website www.passengerprotect.gc.ca/identity.html
SAFETY & SECURITY
• air traveller safety tips
• luggage and carry-on baggage packing tips
________________________________________
Canadian Air Transport Security Authority

• Canada's aviation security authority
• air traveller packing tips
• airport pre-board screening
• carry-on baggage: permitted and non-permitted articles
________________________________________
Foreign Affairs & International Trade Canada

• travel warnings
• tourist Visa requirements
• country travel reports
________________________________________
Be Aware and Declare

• products to declare
• import restrictions for travellers
TRAVEL PLANNING & INSURANCE
Association of Canadian Travel Agencies
• additional travel planning assistance and insurance
• travel agency directory
TRAVEL HEALTH CLINICS ACROSS CANADA
Transport Canada's Cabin Safety Standards
Passenger T.I.P.S. (Traveling In Planes Safely)

Canadian Air Transport Security Authority (CATSA)
Information on dangerous goods in carry-on or checked baggage
Permitted and Non-Permitted Items
Flying with Children Share your story
There are two parking lots equipped with automatic ticket dispensers that accept coins and MasterCard or VISA credit cards. A change machine is located in the Arrivals foyer of the air terminal building and provides $1 coins for $5, $10 and $20 Canadian bills.
The parking lot closest to the air terminal building is for short term or day parking only. Overnight and long stay parking is available in the parking lot immediately north of the short-term lot. The lots are monitored by security cameras.
Spaces for people with disabilities are located adjacent to the ticket booths in the short-term parking lot.
Please remember that the curb in front of the air terminal building is reserved for pick-up and drop-off with a maximum dwell time of 3 minutes (with driver in vehicle).

SHORT TERM PARKING RATES
0 - 2 Hour - $1.00
Each additional 1/2 hour - $0.50
Daily Maximum - $12.00
LONG TERM PARKING RATES
Daily - $6
Weekly - $30
Monthly - $90
For late returns contact the admin office Monday - Friday 9:00 am - 3:00 pm
250-635-2659 ext 221
The Northwest Regional Airport has a variety of ground transportation options that will take you to Kitimat, Prince Rupert and anywhere local
Taxi: Kalum Kabs Ltd. - Terrace
(250) 635-7177
Coastal Taxi - Kitimat
(250) 632-7250
YXT - Prince Rupert - YXT - Kitimat - YXT
JJ Mac Ventures
250-636-9199
Silver Grizzly Transportation Ltd
Office 250-624-4736
Mobile 778-884-7449
www.silvergrizzlytransportation.com
.
Driving
The Northwest Regional Airport is located approximately 10 kilometers south of the City of Terrace.
From Prince Rupert/Terrace: east on Highway 16 to the Highway intersection, south on Highway 37 to the Airport Intersection. Approximately 1 hour 45 minutes
From Smithers: west on Highway 16 approximately 200 kilometers to the intersection of Highway 37 to Kitimat, south on highway 37 to the airport turn-off. Approximately 2 hours 15 minutes
From Kitimat: north on Highway 37 approximately 48 kilometers to the airport sign on Max Neubacher Way. Approximately 40 minutes